Pheladenia deformis Blue Fairy Orchid or Bluebeard Orchid Endemic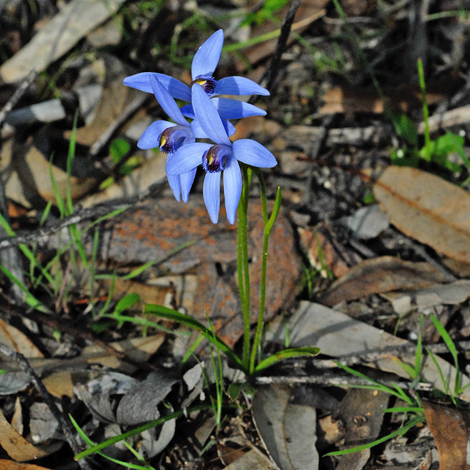 Although this time of year is technically the end of winter, there were plenty of orchids to be seen in this Eucalypt Forest. These Blue Fairy Orchid are only 10 to 20 cm tall at most and have a tiny dark blue "beard" in the centre.
As with many plants these days this has suffered at the hands of the taxonomists so you find it referred to as Cyanicula deformis or Caladenia deformis in older books.
P. deformis is found up to 1,000 feet all over mainland Australia and in Tasmania.
Dryandra Forest Reserve Near Old Mill Dam, 18th August 2007
Added on 2nd October 2007, updated 1st April 2011, updated 8th July 2016