Phegopteris connectilis Beech Fern C DD N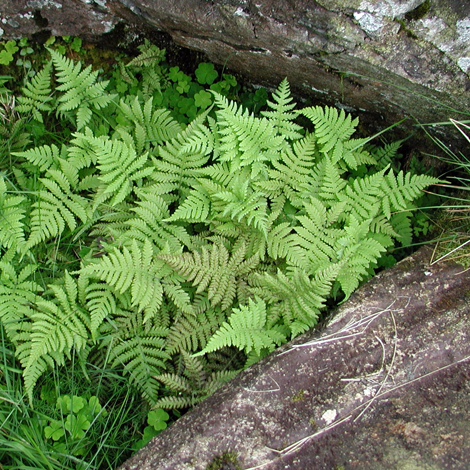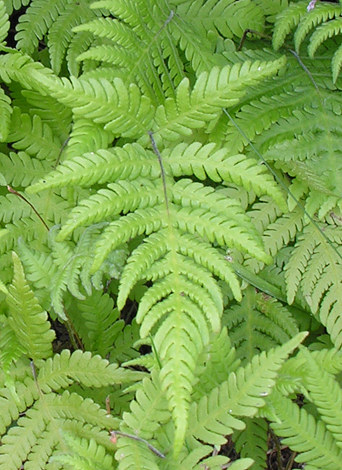 This is a fairly easy fern to find amongst the rocks of Cwm Idwal in Snowdonia and Gymnocarpium dryopteris (Oak Fern) is quite often nearby as well. It is usually a bright green colour with the bottom two pinnae sticking out at an angle.
P. connectilis is common in the hills of Wales and northern England and very common in Scotland but is hardly found in the midlands and south east of England. It is dotted around in the west of Ireland but is uncommon.
LHS: Cwm Idwal, North Wales, 25th July 2002 RHS: College Valley, Cheviots 17th July 2006
Added on 15th November 2004, amended on January 30th 2005, updated march 20th 2011