Lechenaultia biloba Blue Leschenaultia Endemic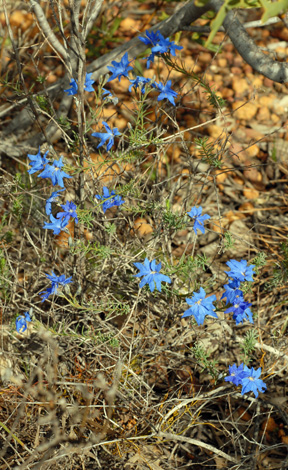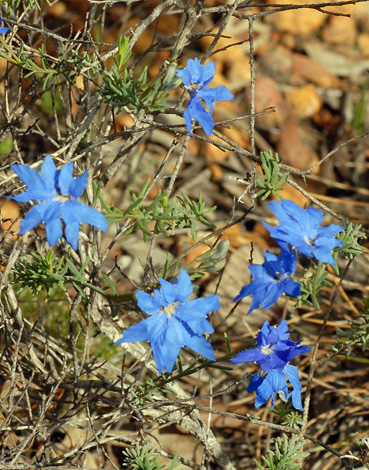 This plant was named after Jean-Baptiste Louis Claude Theodore Leschenault de la Tour whose expeditions to Australia and to the far east led to plant and bird species being named after him. Unfortunately the naturalist who chose to name the plants, Robert Brown, spelled the name wrongly and the genus has an s missing (Lechenaultia instead of Leschnaultia) So we spell the common name correctly after the man himself but must stick with the mistake for the genus name as it is correct according to the naming rules.
The plant itself is quite common around the Perth area of south western Australia but at first glance can be confused with Dampiera species.
Badgingarra reserve, Western Australia, 8th September 2007
Added on 4th April 2010, updated 11th February 2013