Billardiera scandens Common Appleberry Endemic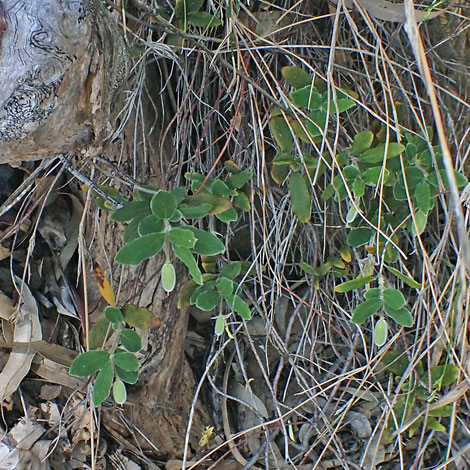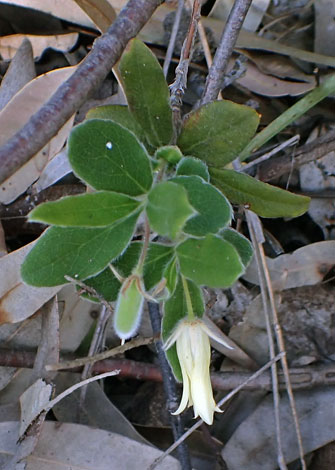 Also known as Apple Dumpling, this is actually a climbing species although this particular plant was mostly on the floor of the bush. As can be seen from the photo it has elongated fruits which the early settlers and Aboriginal people knew were edible. They are said to taste like stewed apple (hence the common name) or Kiwifruit. Billardiera scandens is tolerant of a wide range of conditions and so can be used in gardens as ground cover for those (few people) who like to grow native plants rather than the ever popular European or South African plants in their gardens. It will grow under the fairly dense shade of Eucalyptus species for example.
Named after Jacques-Julien Houtou de Labillardière (1755–1834) who was a French biologist and explorer and wrote one of the first Floras of Australia, Billardiera scandens is a member of the Pittosporaceae (Cheesewood) family.
Bradley's Head bush near Sydney, Eastern Australia 20th October 2015
Added on 9th November 2015