Alyogyne pinoniana Sand Hibiscus Endemic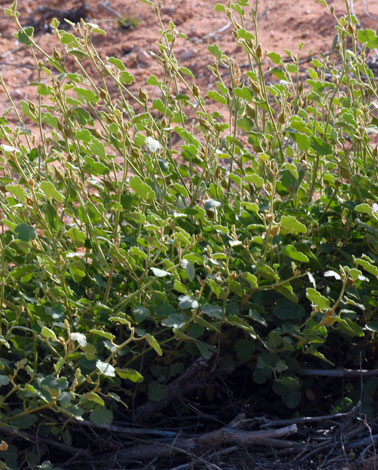 As the same suggest this plant was found in sandy gravelly soil near Shark Bay. The flowers can be blue, purple or violet and usually has the dark red centre.
It is found around the coastal areas of Shark Bay and dotted inland in the desert areas as well.
Near Shark Bay, Western Australia 5th September 2012
Added on 3rd October 2013