Vicia sativa ssp segetalis Common Vetch CC DD N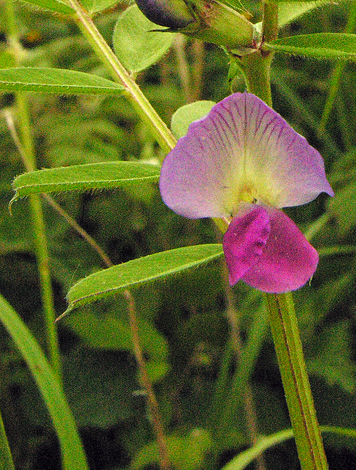 There are three sub species of Vicia sativa and ssp segetalis is supposed to be the commonest of the three having comparatively broad leaflets and bi coloured flowers.
Vicia sativa ssp segetalis is very common in England and Wales but records diminish as you go north into Scotland where there is plenty in the south and around Inverness but little elsewhere. In Ireland it is mostly found in the south.
Ardersier, Near Inverness Airport 6th June 2006
Added on 14th April 2005, updated 22nd February 2012, uopdated 2nd August 2018