Serapias vomeracea Long-lipped Serapias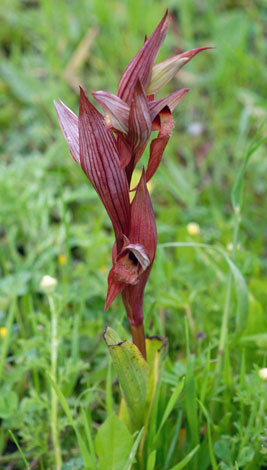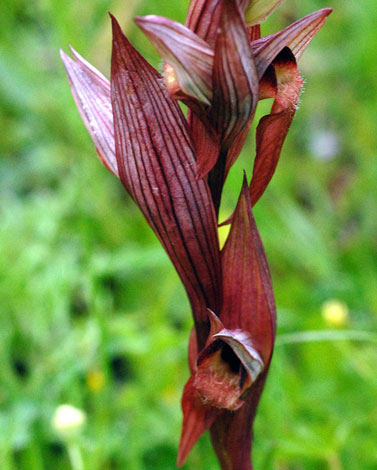 Vomeracea means that it looks like a ploughshare and the very long lip of the flower can best be seen side-on in the photo. At the base of the flower (barely discernible in the photograph) are two dark lumps which help the identification.
Taxonomy: All authorities agree that the correct, accepted name for this species is Serapias vomeracea (Burm.f.) Briq.
Wet Meadow on route to Peschici, Gargano 23rd April 2009
Added on 27th January 2010, updated 7th February 2012