Psammomoya choretroides Endemic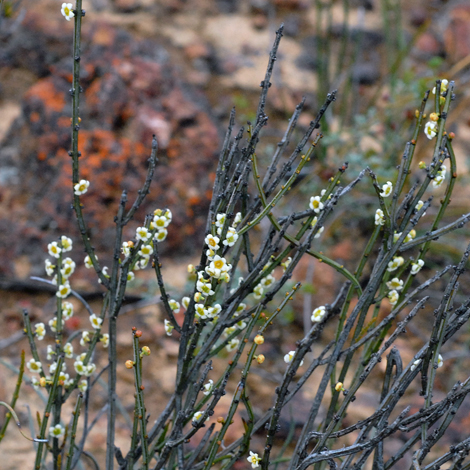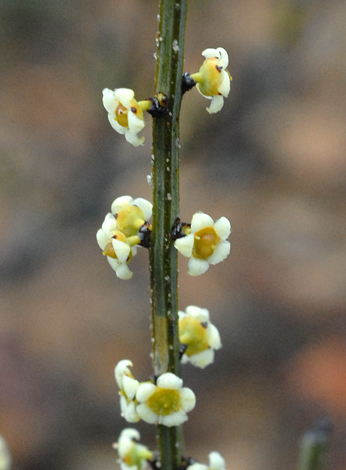 This is a shrub which prefers gritty, sandy habitats of the Kwongan which is a heath like habitat with poor soil, high diversity of endemic species and bush fires. The area we were taken to on this rare Western Australian Wild Flower Society tour was thick with flowering shrubs - too many to photograph.
Psammomoya choretroides occurs mostly inland in the wheat belt in a line north of Geraldton to Esperance.
W.A. W.F.S. tour : Corrigin lookout 15th September 2007
Added on 4th December 2011