Ophrys lutea Yellow Ophrys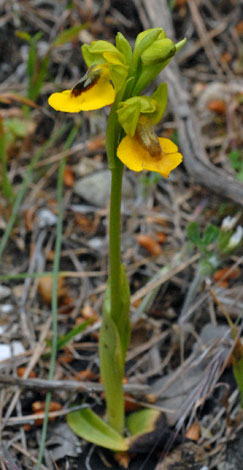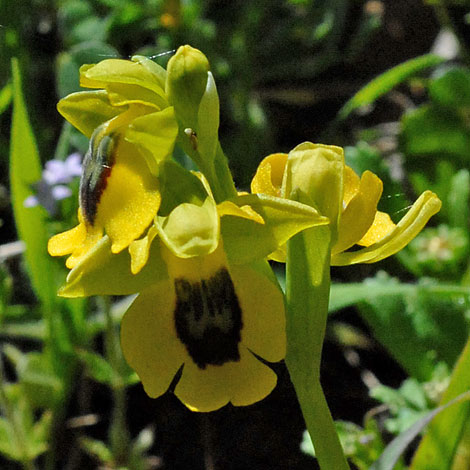 This is quite a common orchid but there are many variants which have been given full species status or are recognised sub species. In this region of southern Spain it was found alongside the paths in many locations and in large numbers too.
Taxonomy: The various experts and authorities disagree about the sub species of Ophrys lutea but the name of this orchid is accepted as Ophrys lutea Cav.
By path alongside valley near El Burgo, Andalucia, Spain, 31st March 2008
Added on January 12th 2010, updated 21st January 2011, updated 14th April 2015