Melaleuca thymoides Endemic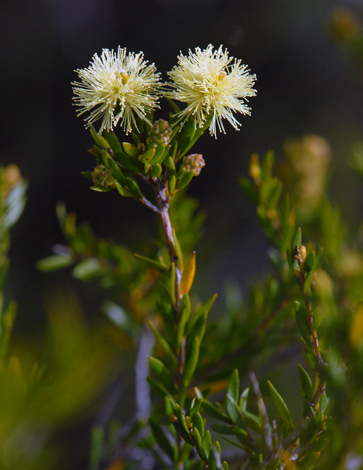 Found near the coast and up to about 100 km inland from Perth past Albany all the way to Esperance, this is actually quite a common shrub. The Melaleuca Guide by Ivan Holliday though suggests that it might be one day found to be a plant from a different genus as not all the characteristics of Melaleucas are found in Melaleuca thymoides.
In some texts the common name is given as Sand Wattle Myrtle.
Frenchman's Cove, Near Albany, Western Australia 21st September 2012
Added on 1st February 2012