Lavatera x clementii Garden Tree-mallow C DD I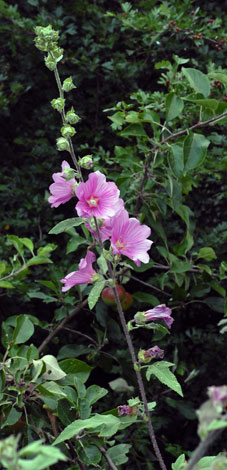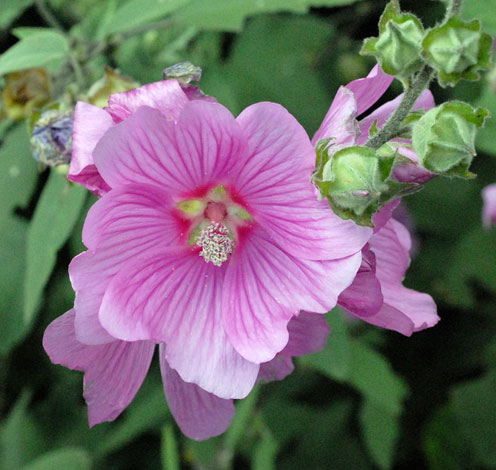 This plant is now thought to be entirely composed of the hybrid between Lavatera thuringiaca which was previously known as Garden Tree-mallow and Lavatera olbia (Hyères Tree Mallow). L. x clementii is often found on waysides and is a fertile although short-lived perennial which grows into a shrub up to 2.5 metres tall. It is easy to root from cuttings.
It has been introduced from Southern Europe into gardens and is found throughout England, can be found in Wales but is very scarce in Scotland and Ireland.
Re-directed to Malva x clementii following name change in 2010 in New Flora of the British Isles Edition 3 by Clive Stace
Ham River Lands near Thames, Middlesex 7th July 2007
Added on 2nd February 2008, updated 1st April 2010, updated and re-directed 13th December 2010