Hebe x franciscana Hedge Veronica C DD I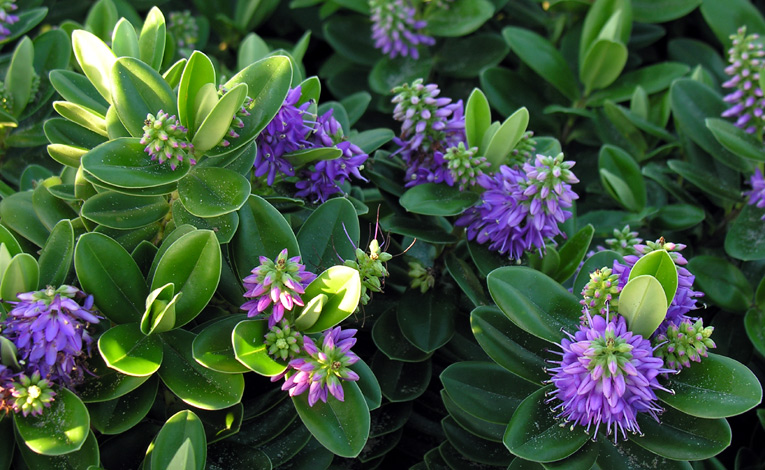 This species reproduces from seed very easily as the many seedlings growing in our path testify. It isn't that much of a surprise that it has colonised a reasonable area of the dunes where it lives and thrives there despite the onshore wind and sea spray. It flowers very early too and all the bushes were just coming into flower properly when I took this photo.
H x franciscana has naturalised itself in various places around the coasts of the British Isles with good concentrations in Cornwall and the Isles of Man. There are records from Scotland, Orkney and even Shetland. It is not uncommon in Ireland in both the south and north near the coast.
Re-directed to Veronica x franciscana following renaming in New Flora of the British Isles Edition 3 by Clive Stace in 2010.
Llandudno West Shore, 13th January 2005
Added on January 13th 2005, updated 3rd February 2009, updated 3rd April 2010, updated and re-directed 14th December 2010