Grevillea pinaster No English name Endemic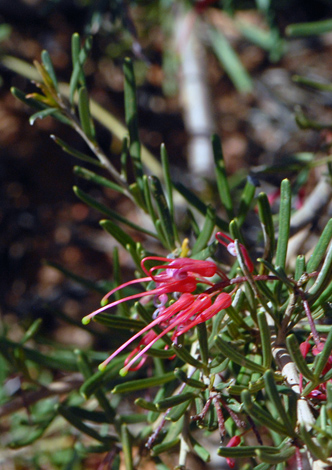 Flowers can be red, pink or purple and the shrub. which here was about 0.5 m tall, can be up to 3 m in height. As a particularly attractive member of the genus, it is sold in nurseries for gardens and has a prostrate form as well.
It is found mostly around the Geraldton area but not as far north as Shark Bay. In the south there are one or two records north of Perth.
Yerina Springs Rd, Western Australia 1st September 2012
Added on October 19th 2016