Epipactis helleborine Broad-leaved Helleborine C DD N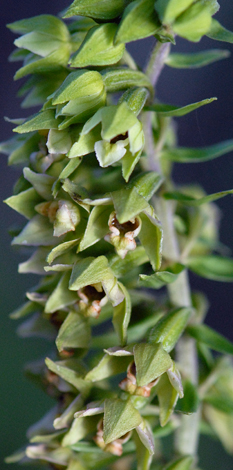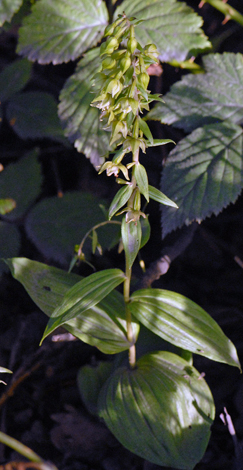 This is the commonest of our Helleborines and it will grow in a variety of habitats. While the flowers of Epipactis helleborine are unremarkable and somewhat similar in their greenish/brownish hue to Epipactis dunensis (Dune Helleborine), the leaves of this species are broad - the lowest almost elliptical. This site has been known for many years and is largely in shade under sycamore trees near an industrial park. There were only a few to be seen but the whole plant on the left in was over 30 cm tall.
Epipactis helleborine is common in England, Wales and southern Scotland but is rarely recorded in the central and northern parts. It is found more often in northern Ireland than the south.
Garswood near St Helens, Merseyside 23rd July 2011
>Added on 19th July 2005, updated 31st December 2008, updated 29th March 2010, updated 23rd July 2011, updated 11th November 2014