Draba fladnizensis Bald White Whitlowgrass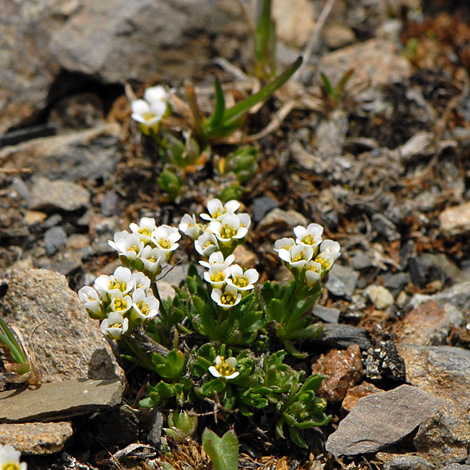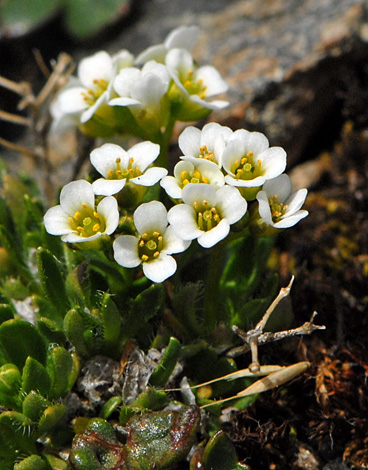 Common in the Arctic on such places such as Baffin, Devon, Ellesmere and Parry Islands and circumpolar in its distribution, this acid rock loving plant is only found in the Alpine regions from 5,000 feet upwards. This site for instance was over 10,000 feet high. The margins of the leaves are ciliate (very coarse hairs) but stems are both leafless and hairless. To help secure a footing in very windy and hostile environments such as these D. fladnizensis has a tap roots.
The species name fladnizensis celebrates the Flattnitz area of Austria where 18th century botanist Father Baron Franz Xaver von Wulfen, a Jesuit priest, first discovered the plant.
Piz Nair summit, Engadine, Switzerland, 10th July 2010
Added on 14th September 2010, updated 12th Nov 2014