Dactylorhiza romana Roman Orchid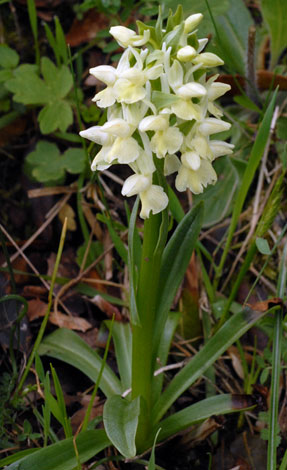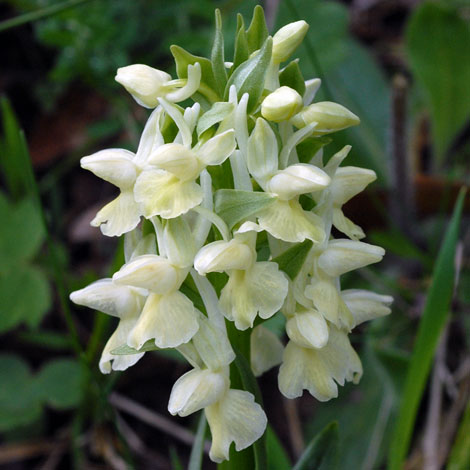 We found this orchid first in a wooded area where it was just coming into flower. Whether the quite deep shade affected the plant or not is not certain but the leaves were much narrower than those seen on more open ground on Monte Sacro later in the week. The flowers in the Bosco Quarto woodland seemed narrower in outline but such variations in Dactylorhiza species are hardly unknown.
We only found yellow flowers in this part of Italy but it can produce rosy purplish flowers too. D. romana grows in many Mediterranean countries but isn't found in France.
| | | | |
| --- | --- | --- | --- |
| | | | |
| Dactylorhiza romana (Whole open area) | Dactylorhiza romana (Close open area) | Dactylorhiza romana (Whole wooded area) | Dactylorhiza romana (Close wooded area) |
Lightly wooded land on slopes of Monte Sacro, Gargano, Italy 22nd April 2009
Added on December 5th 2009, updated 28th March 2010