Cotula squalida Leptinella D I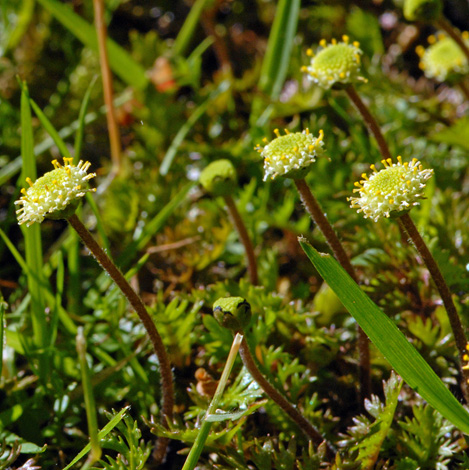 I have to give this an easy-to-find rating because it has become the main component of our "lawn" at home. I noticed a few of these when we first moved here and thought they were a kind of moss but closer examination reveals that this is a vascular plant. It comes from New Zealand and is often found in lawns. The blade of grass shows how small the flower but the feathery leaves are what dominate the lawn and smother the grass.
C. squalida has escaped into a few places in England a little in Scotland and not at all in Wales. There is only one record from Ireland.
Our garden, Cheshire, 27th May 2010
Added on 15th May 2005, updated 8th December 2008, updated 21st March 2010, updated Se3 4th May 2010, Updated 27th May 2010