Chamelaucium uncinatum Geraldton Wax Endemic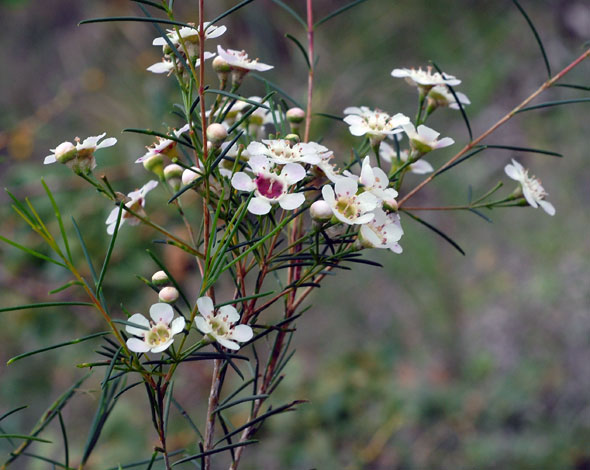 Cultivated varieties of this shrub, first known from near the coastal town of Geraldton a few hundred kilometres north of Perth, is used by florists as a filler in flower arrangements. The blooms last well and have a waxy look to them. The shrub is extremely popular in parks and gardens and is seen in large numbers along the highways leading in and out of Perth.
Common as it is in the bush, it is endemic to Western Australia.
Wireless Hill Park, Perth, Western Australia, 24th August 2007
Added on 17th October 2007, updated 29th November 2009, updated 14th March 2010, updated 17th July 2015