Erebia aethiops ssp aethiops Scotch Argus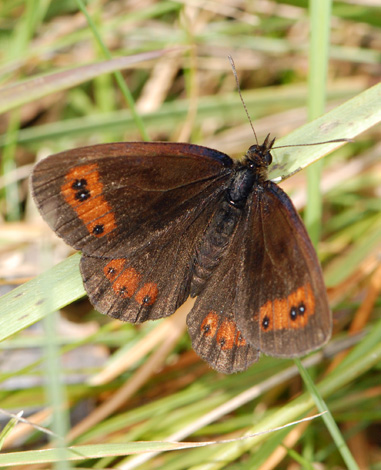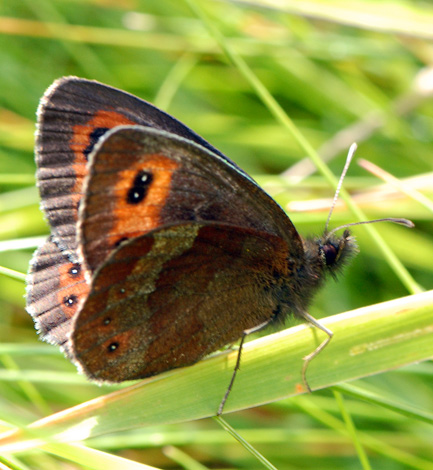 This butterfly posed reasonably well on good day in Scotland where I had just photographed Red-berried Elder (Sambucus racemosa) for the first time as well as seeing two Osprey chicks in a nest. There is another sub species which has the orange fore-wing band more constricted than this but all sub species are mostly found in Scotland apart from a few sites in northern England.
The larval food plant in Scotland is Purple Moor-grass (Molinia caerulea) but in England it will use the much rarer limestone species Blue Moor-grass Sesleria caerulea.
Grassy slope near Loch Insh, Scotland, 26th July 2009
Added on June 12th 2010