Senecio sarracenicus Broad-leaved Ragwort I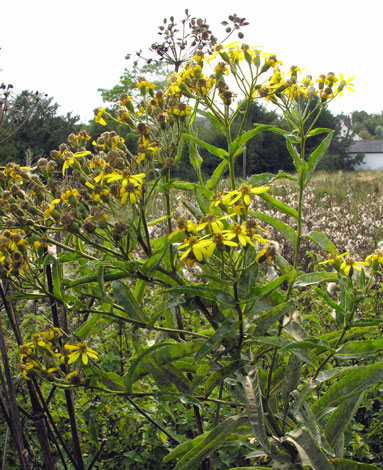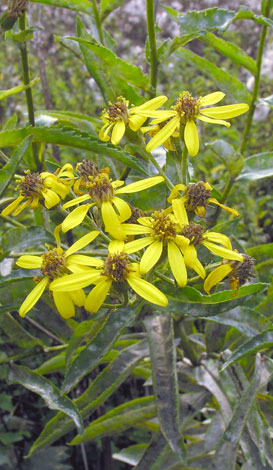 Also known as Saracen's Woundwort and until recently known as Senecio fluviatilis, this European plant was introduced from the Netherlands or Germany around the 16th century when it was known as Saracen's Consound or Saracen's Comfrey. Like many of the Senecio genus it flowers in mid or late summer but this plant stands over 2m tall. The flowers are obviously typically Ragwort and it usually grows in damp or wet areas. There were only a few left in flower when I arrived so obviously late July or early August is the best time.
Senecio sarracenicus is dotted all over England and the Welsh borders but uncommon in the far south and far north of mainland Britain. In Ireland it is mostly found in the north.
Banks of River Dee at Holt 4th September 2005
Added on September 4th 2005, updated 3rd February 2012