Saxifraga spathularis St. Patrick's-cabbage R DD N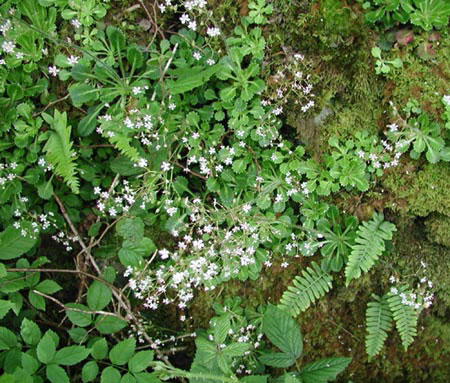 We spied this plant growing on top of a wall as we travelled by car to a football match at Kilkenny. It grew on the length of the wall and there was a great deal of it on this short stretch in mid Ireland. The photo isn't really good enough - only a top view. Still, I'm not going back, I believe it's a long way.
Although it has been recorded from the north of mainland Britain these are almost certainly naturalised plants of Saxifraga spathularis. The natives are found in large numbers in the far south west and west of Ireland.
Roadside, near Tipperary, Ireland 13th June 2003
Added on February 3rd 2005, updated 30th January 2012