Pseudorchis albida Small-white Orchid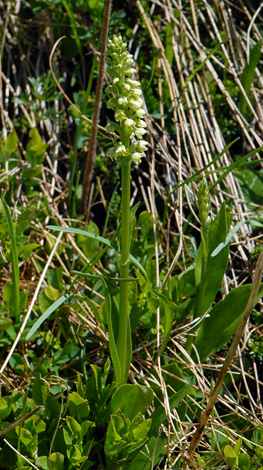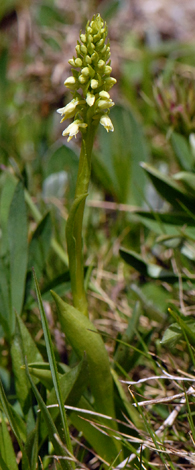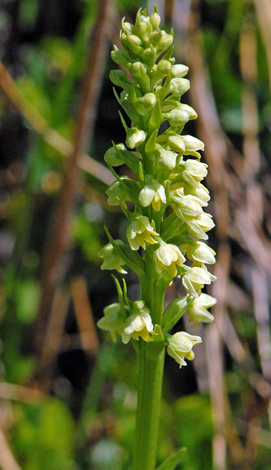 Capable of growing in the far north of the northern hemisphere, this very small orchid is found in the The northern hills of the British Isles, the Alps, northern Tundra, Russian mountains such as the Urals and in north America. It is also know as the Small Mountain Orchid while the systematic name in some texts is Leucorchis albida along with many other synonyms. It is the only member of the genus Pseudorchis.
Pseudorchis albida will grow in mountains at heights of up to 8,500 feet.
Bernina Alps above Pontresina, Engadine, Swiss Alps 5th July 2010
Added on 3rd December 2011