Pinguicula vulgaris Common Butterwort C DD N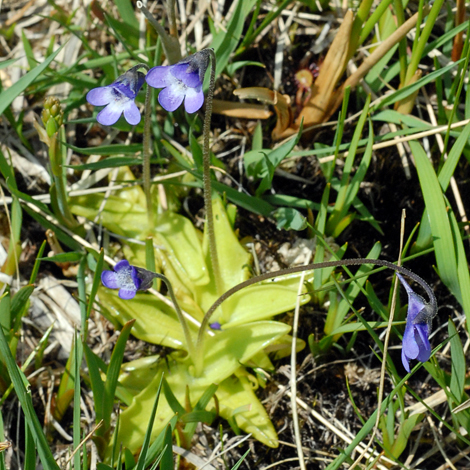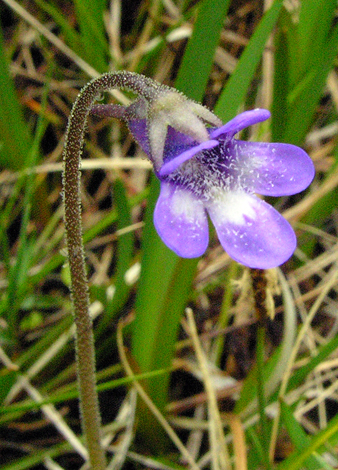 This is an insectivorous plant found in damp and boggy areas and in dune slacks such as those at Newborough Warren in Anglesey. The insects land on the sticky surface of the rosette leaves and can't escape. In my experience it seems to have quite short flowering season particularly in the warm dune slacks where it will be finished by June. In upland areas it flowers later.
P. vulgaris is not very common in the dry, basic soils of southern England but is a common plant in northern England, the whole of Scotland and much of Ireland and upland Wales.
| | | |
| --- | --- | --- |
| | | |
| Pinguicula vulgaris Common Butterwort | Pinguicula vulgaris Common Butterwort | Pinguicula vulgaris Common Butterwort leaf |
LHS: Cwm Idwal, Snowdonia 30th May 2008 RHS: 7th June 2005
Added November 23rd 2004, updated 21st June 2011, updated 23rd August 2018