Orchis quadripunctata Four-spotted Orchid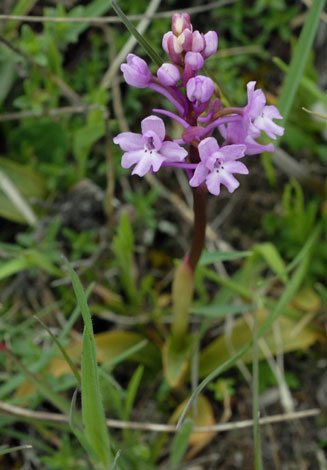 Although the patch we found of this orchid had quite a few good specimens it wasn't common on the Gargano sites we visited during the week and this was the only really good patch we saw. At this site it was a very small orchid and only two of the spots were immediately visible. The camera has picked out two other deeper inside the corolla normally obscured from view. The plants we found growing on stony ground had few flowers but it can have more than 30 in a spike.
Taxonomy: All authorities agree that the correct accepted name for this plant is Orchis quadripunctata Cirillo ex Ten.
Hillside near Monte St. Angelo, Gargano, Italy 19th April 2009
Added on January 25th 2010, updated 21st January 2011