Ophrys sphegodes ssp atrata Dark Ophrys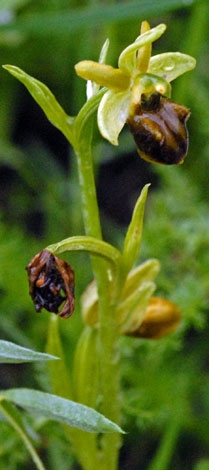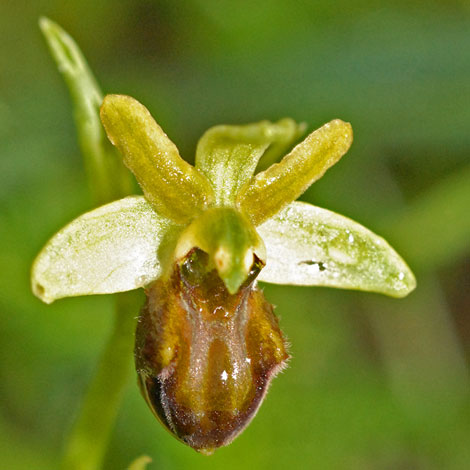 The labellum of this plant is dark that the O. sphegodes like markings on the labellum are quite faint but the prominent bumps at the side together with the dark brown colouring are characteristic.
Taxonomy: The local Gargano flora and Pierre Delforge's tome both give this orchid species rank and call it Ophrys incubacea Bianca. However the large databases at Kew which do not worry about sub species insist that the correct, accepted name for this taxon is Ophrys sphegodes ssp atrata (Rchb.f.) A.Bolòs.
Hillside near Monte Sacro, Gargano, Italy 21st April 2009
Added January 16th 2010, updated 21st January 2011