Ophrys argolica ssp biscutella Spectacled Ophrys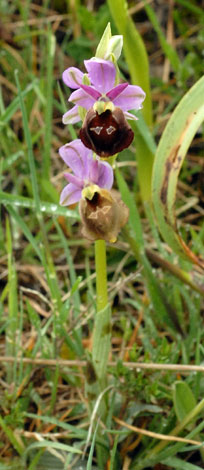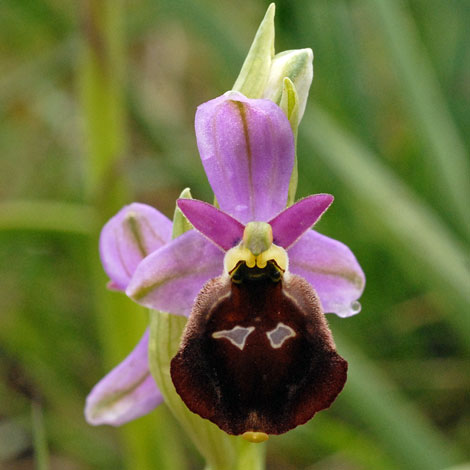 We saw this plant on two dull, wet days so the quality of the photographs is actually much better than I expected. Scutella comes from the Latin for small plate or salver and the bi-scutella refers to the small patches on either side of the lower lip or labellum. So Spectacled Orchid is perhaps one of those unnecessary concessions to modern experience and anyway Small Double Salver Orchid is a bit of a mouthful.
Taxonomy: If you don't believe in sub species then this orchid becomes a good candidate for full species rank which it duly gets in Delforge's book and other local floras. However the conservative databases of institutions like Kew are perfectly happy with attributing sub species status where necessary so the consensus of the World Checklist, Catalogue of Life and so on is that this plant is correctly named Ophrys argolica ssp biscutella (O.Danesch & E.Danesch) Kreutz and Ophrys biscutella O.Danesch & E.Danesch is merely a synonym.
Rocky hillside not far from Monte St Angelo, Gargano, Italy 20th April 2009
Added on 14th January 2010, updated 20th January 2011