Legousia hybrida Venus's-looking-glass C DD N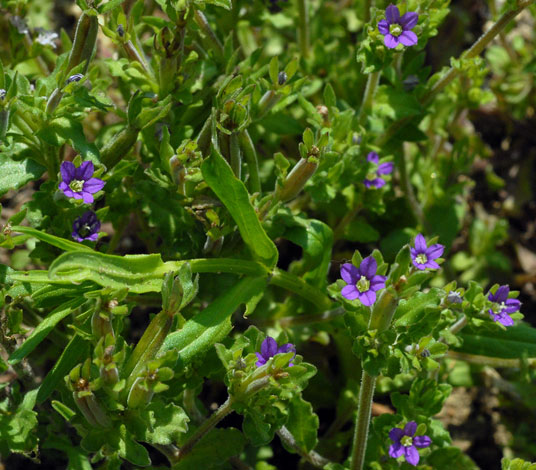 I hadn't seen this plant before encountering it on a WFS field excursion in Kent. It is a weed of arable fields according to the book and sure enough it was present in quantity at the edge of an arable field at Plantlife's main reserve Ranscombe Farm.
It is predominantly a southern English plant with none in Ireland or Wales except perhaps at the borders. There are very few sites in Scotland and those in northern England are mostly in the east.
3rd June 2007 Ranscombe Farm Kent
Added on 27th September 2007, updated 24th June 2010