Gunnera tinctoria Giant Rhubarb C DD I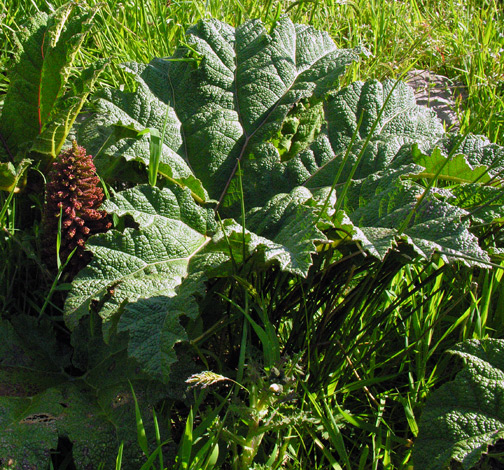 This "Giant Rhubarb" plant is one you associate with the edges of lakes or ponds in parks, gardens and stately homes. I would not normally expect it to flourish at the side of a road unless the climate was particularly wet. Welcome to South West Ireland where the wet and warmth is just right for this South American introduction to escape regularly. The photograph is of a young plant as the leaves were a mere 1 metre across.
This plant has escaped here and there all over the British Isles from the Hebridean isles to the far south west of England. There is a tendency for it to prefer western sites on mainland Britain and in Ireland.
Roadside, Ring of Kerry, Ireland 22nd May 2005
Added on 1st June 2005, updated 2nd February 2009, updated 2nd April 2010