Epipactis atrorubens Dark-red Helleborine RR DD N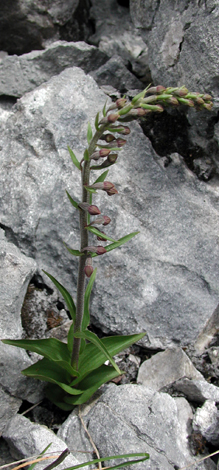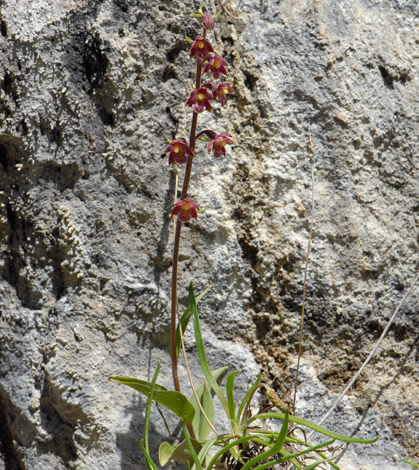 Locally I find small plants of this species amongst the limestone rocks in places like the Great Orme or more frequently, larger ones in the grikes and cracks of the limestone pavement of the Gaitbarrows Nature reserve in North Lancashire. In northern Scotland in 2011 they were plentiful on cliffs right next to the sea which was a surprise as we (The Inverness Botany Group) had hoped to find perhaps one or two at best.
E. atrorubens is found in good numbers on Gaitbarrows and other sites in north Lancashire but otherwise it has a restricted range of sites in northern Scotland, western Ireland, central England and north Wales.
LHS: Gaitbarrows 12th June 2004 Others: Ceannabeinne seaside cliffs near Durness, Sutherland 2nd July 2011
Added on Jan 25th 05, amended Jul 4th 05, updated 30th Dec 08, updated 29th Mar 10, updated 11th July 11, updated 11th Nov 14