Digitalis purpurea Foxglove CC DD N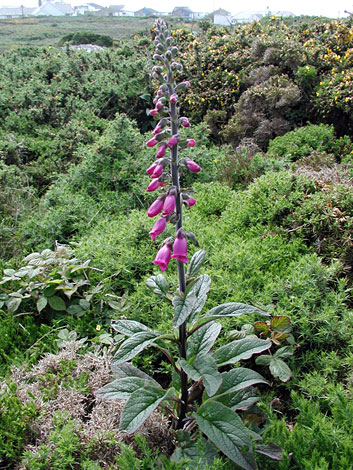 Of all the common hedgerow weeds this must be one of the most spectacular. If this was a rare plant, botanists would flock to take its picture. It thrives on the acid sandstone soils of central Cheshire and in our garden several hundred make an attempt to flower every year.
Apart from a few places in the centre of Ireland this plant has been recorded all over the British Isles and Ireland.
LHS Porth Diana, Anglesey 27th May 2003 RHS: Lane near Cork, Ireland, 13th June 2003
Added on January 24th 2005, updated 12th December 2008, updated 28th March 2010, corrected 6th Aug 2010