Cotoneaster franchetii Franchet's Cotoneaster I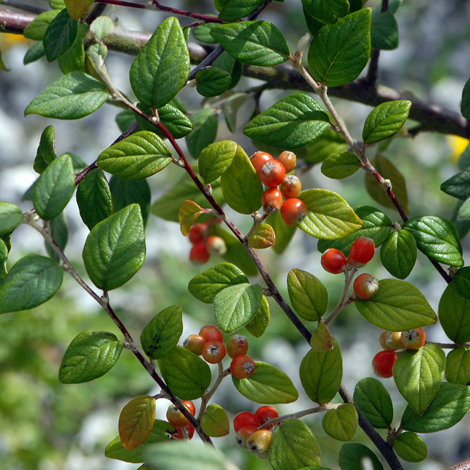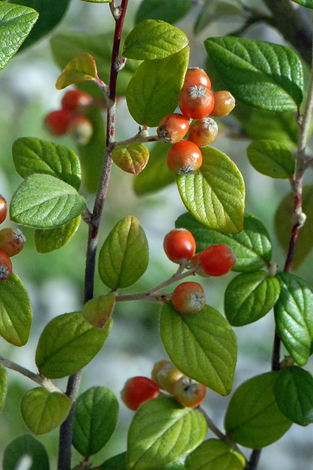 This shrub introduced from China has impressed veins above and some net veining below. It usually has erect or arching stems and small pink flowers.
Cotoneaster franchetii is found more in southern England and around the home counties than elsewhere but it is dotted here and there in the north of England as well. There is a little in southern Scotland and there are a few sites in Ireland.
Cherry Hinton Chalk pits, Cambridgeshire, 4th September 2011
Added on 7th September 2011, updated 2nd July 2021