Cotoneaster atropurpureus Purple-flowered Cotoneaster I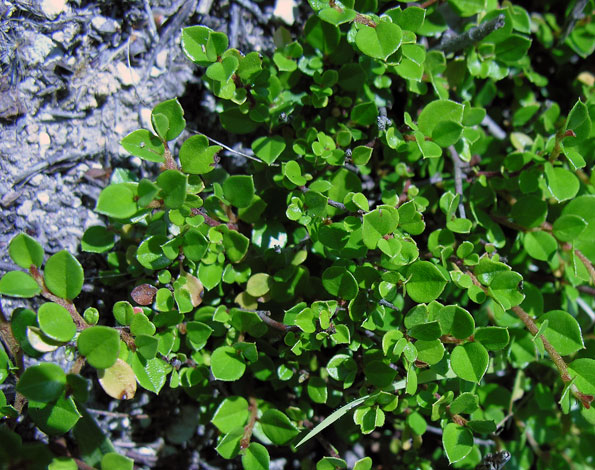 This introduction from China looks a bit like the very common Cotoneaster horizontalis but with lesser regular herring-bone patterning of the branches. It is a prostrate plant with small purpley-pink flowers (not shown here).
There is very little of this recorded by the BSBI and although Stace says it is naturalised in southern England there are more sites in Central Scotland and the Isle of Man than anywhere else.
South London Nature Reserve, 2nd July 2006
Added on 22nd November 2006, updated 7th December 2008, updated 20th March 2010, updated Se3 4th May 2010, updated 25th June 2021