Conospermum nervosum Blue Smokebush Endemic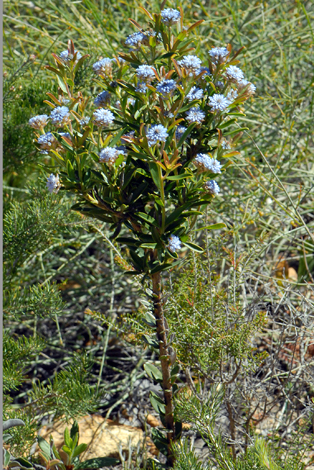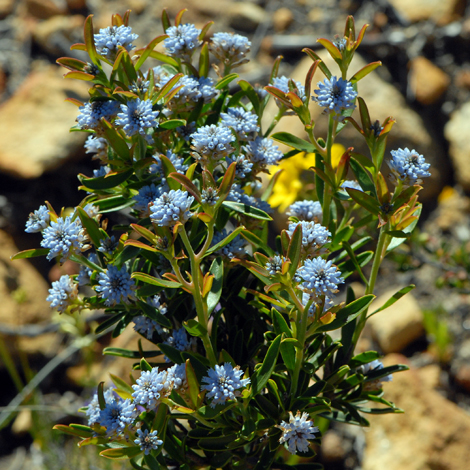 This did not strike me as being a smokebush at first since there were many of the white flowered kind which had that smokey look to them when viewed from a distance in the National Park. It is however one of the many endemic Conospermum species to be found here and although nationally it is found in only a small area around the Lesueur sandplains, it is not uncommon in the park itself.
You could find it in an small area north of Perth extending to south of Geraldton and mostly around the coastal plain and a little inland but nowhere else. It is not thought to be a threatened species.
Lesueur National Park, Western Australia 7th September 2012
Added on 23rd January 2013