Caladenia roei Clown Orchid Endemic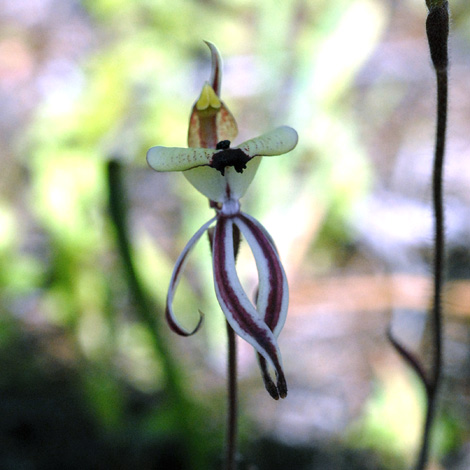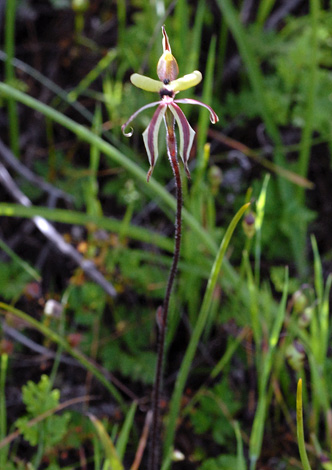 This distinctive little orchid usually poses with its legs (petals) crossed wearing the striped outfit of a clown. It is also unusual in that it has attracted a variety of vernacular names apart from Clown Orchid: Ant Orchid, Man Orchid and Jack-in-the-box.
The very broad labellum and black calli (knobbly bits in the middle) are characteristic of the species but it is actually quite a small orchid and a fair few of the ones we saw were hiding under bushes.
I had posted the wrong photos for this plant but was kindly corrected by Michael Warren who pointed our that the original photos were those of Caladenia falcata (Fringed Mantis Orchid)
W.A. Wild Flower Society tour. LHS: Macrocarpa walk near Kulin 15th Sept RHS: Foxes Lair near Narrogin 16th Sep 2007
Added on march 20th 2008, updated, November 11th 2008, updated 10th March 2010, updated 17th July 2015, corrected May 13th 2020