Bromus hordeaceus ssp ferronii Soft Brome RR DD N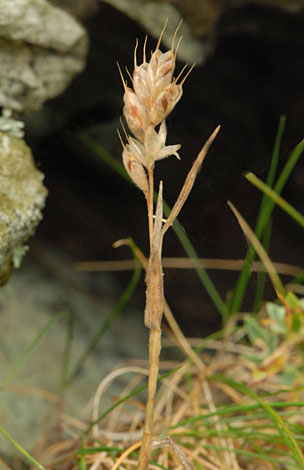 This is a much smaller sub species than the common and usually much taller Bromus hordeaceus ssp hordeaceus. It grows typically at the coast and has very few spikelets. This specimen was obviously dead but the shape of the plant was well preserved including the long awns.
It is most commonly found on the south coast of England and Wales with only a few outposts in Scotland and Ireland.
Cliffs at Prawle Point, Devon 11th July 2009
Added August 6th 2009, updated 5th March 2010, updated Se3 27th April 2010