Aster bellidiastrum False Aster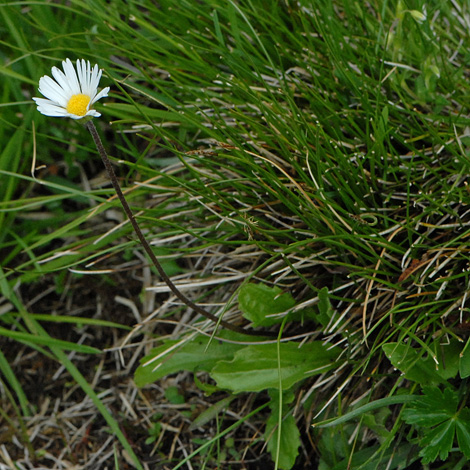 Found in grassy places throughout the alps, the flower of this plant which looks quite similar to Bellis sylvestris (Southern Daisy). It can sometimes be found in large numbers and have petals flushed with pink or purple.
Experiments to isolate saponins from A. bellidiastrum have shown them to be similar to molecules extracted form Bellis sylvestris which is some evidence that these plants may well be more closely related than the genus name suggests.
Val de Fain, Engadine, Switzerland 6th July 2010
Added on 25th July 2010